CardioLife is a scientifically formulated dietary supplement providing vitamins, minerals, and plant extracts that support cardiovascular health and blood circulation throughout the body.
CardioLife – Support Cardiovascular Health

The combination of Vitamin K2 (MK7), Hawthorn Extract, Vitamins B6, B12, and Folic Acid have shown to support the health of the arteries and ensure maximum blood flow throughout the body. Optimal blood flow is vital to heart health, as well as brain function and overall well-being.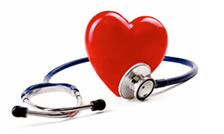 CardioLife contains a unique and well-studied brand of Vitamin K2 called VitaMK7.Known as the highest quality, most active form of Vitamin K2, VitaMK7 is pure Menaquinone-7 (MK7). Menaquinone-7 (MK7) has been well studied and shown to enhance blood flow and strengthen bones by removing calcium from the blood and depositing it in the bones, where it belongs. Use CardioLife every day to:
Maintain the health of the arteries and blood vessels – avoid hardening of the arteries
Optimize blood flow throughout the body thereby keeping the heart and cardiovascular system strong and healthy
Maintain and develop strong, healthy bones and teeth
Combination with Intra Herbal Juice, NutriaPLus, and Fiberlife
NOVINKA/Czech and Slovak Republic.
CardioLife
Podporuje kardiovaskulární zdraví.CardioLife je doplněk stravy VYVINUTÝ NA ZÁKLADĚ VĚDECKÝCH poznaků, poskytující vitamíny, minerály a rostlinné výtažky, které podporují kardiovaskulární zdraví, mozkovou činnost a krevní oběh v těle. Kombinace vitaminu K2 (MK7), výtažku z hlohu a vitamínů B6, B12 a kyseliny listové prokázala vliv na zdraví tepen a maximálního průtoku krve tělem. Optimální průtok krve je životně důležitý pro zdraví srdce, stejně jako pro funkci mozku a celkovou pohodu. CardioPlus dále obsahuje magnesium, extrakty kakaového prášku a kajenského pepře. 
MK7 je nejkvalitnější a nejaktivnější forma vitaminu K2, je to čistý menachinon-7 (MK7). Menachinon-7 (MK7) byl vědecky studován a bylo prokázáno, že zvyšuje průtok krve a posiluje kosti tím, že odstraňuje vápník z krve a ukládá jej zpět do kostí, kam patří!
Mezi hlavní účinky příjmu vyšší dávky vitamínu K2 patří:
– udržuje zdravé kosti a tepny
– zajišťuje vstřebávání vápníku do kostí
– snižuje počet a intenzitu křečí
– příznivě ovlivňuje nadměrné krvácení při menstruaci
– snížení vápenatění aorty a onemocnění koronárních tepen
– snížení úmrtnosti z jakékoli příčiny o 25%
Několika studiemi bylo potvrzeno, že buňky srdce přijímají a absorbují vitamín K2-MK-7 daleko lépe než obyčejné formy vitamínu K.
Dále bylo prokázáno, že vitamín K2-MK-7 je třikrát efektivnější při produkci osteokalcinu, který má za úkol začlenění kalcia a jiných minerálních látek do kostních buněk. To následně vede k silnější kostní struktuře. (Tyto látky se jinak usazují v cévách a dochází k jejich kornatění a ucpávání – Ateroskleróze). Vědecká studie prokázala, že příjem vitamínu K2-MK-7 je velice účinný proti osteoporóze, zvyšuje hustotu kostí a snižuje řídnutí kostí.
Vitamín K2-MK-7 také významně snižuje svalové křeče – jejich počet a také jejich intenzitu.
Proč užívat CardioLife každý den:
Udržujte zdraví tepen a cév – vyvarujte se jejich tvrdnutí a kornatění
Optimalizujte průtok krve v těle a tím udržujte srdce a kardiovaskulární systém silné a zdravé
Udržujte a rozvíjejte silné a zdravé kosti a zuby
Společně s Intra, NutriaPlus a FiberLife je to kompletní cesta ke zdraví.