Lifestyles Intra is only available through Independent Distributors and is NOT sold in stores.
Lifestyles Canada GN Celebrates 30 Years Of Success!
Lifestyles GN USA – Promotions 2019 
Save 10% on Single Order, 20% on AutoShip Order (plus a free bottle of Intra or NutriaPlus every 3 months) with our Preferred Customer Program. The AutoShip program is designed to give you simple & convenient access to Lifestyles products at a discount price! Available to all Distributors and Customers!
BECOME a Distributor or a Preferred CLIENT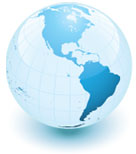 Visit our IntraSite or the Lifestyles Intra Shop to purchase Intra and other Lifestyles products online.

Intra Trio (3 Bottles) Retail Price :$105
BT Pack Plus (2 Intra, NutriaPlus, Fibrelife) Retail Price :$130
BT Pack (2 Intra + NutriaPlus) Retail Price :$100.00 
Click on the button below to become the Preferred Customer and buy wit a 10% – 20% discount.
The benefits of AutoShip:
• Great discounts and door-to-door delivery

• 20% discount (minimum purchase of 100 points for at least 3 months)

• One FREE product every 3rd month*
Please carefully read the rulers and advantages:
1. A Preferred Customer is entitled to a 10% discount off regular retail product orders and a 20% discount on AutoShip orders. 
Preferred Customers may also be invited to participate in special product promos from time to time.
2. AutoShip is a 3-month standing order of a minimum of 100 Lifestyles points worth of product.
($1 Retail = 1 Point) For example: 1 trio pack Intra liquid = 105 points.  Please note: Better Together Pack is $95 but it is count as 100 points.
3. AutoShip orders will be renewed automatically at the end of each 3 month period unless canceled in writing.
You may cancel or change your AutoShip order at any time by contacting your local Lifestyles office. Cancellations and changes to your AutoShip must be received at least 30 days prior to the next Intra Autoship order period to take effect for that period.
4. Preferred Customers may introduce others as Preferred Customers at any time. Lifestyles will record and track those new people you have introduced as Preferred Customers and those who have placed AutoShip orders.
5. On your 3rd and 9th month on AutoShip, you will receive a free bottle of Nutria.
6. On your 6th and 12th month on AutoShip, you will receive a free bottle of Intra.
Save 10% on Single Order, or 20% on AutoShip Order Plus get a Free bottle of Intra/Nutria every 3 months) with our Preferred Customer Program.

By joining Lifestyles as a Distributor, you could save from 20% up to 40% on all your product purchases!
USA Lifestyles Programs EXPRESS DIRECT for the New Distributors
Click on the button below to become the Distributor and buy at wholesale (20%-40% discount)…
*You can cancel AutoShip at any time, making it a flexible means of ensuring you get your 
monthly product orders when you want them.
 Lifestyles USA
8100 Keele Street
Vaughan, Ontario
Canada L4K 2A3
Tell us how we can help You? We are grateful for the pleasure of serving you and meeting your Intra needs. Please use the Contact Form below for any questions you might have regarding Lifestyles products. For general questions please use the form below, we'll respond to your e-mail within 72 hours!
Contact:
Mr. Vongphet Vimixay, https://www.myintrasite.com/vongphet
Mr. Tomas Ing. Cincala, NMD
Mrs. Regina Cincala, NMD
ID: 12499042, ID:13980442